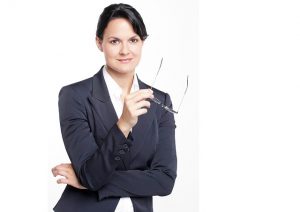 Women at work: how to standout and take control of your career
Performing above and beyond the mark of excellence is often not enough for a woman to secure a promotion or fuel her upward organizational mobility. What can make the difference? Self-promotion, the ability to communicate efficiently one's achievements and successes, will prove an important step in ensuring the much-needed visibility required to draw attention. The candidate able to self-promote adequately will outshine her equally competent competitor should the latter remain unable to advocate for herself efficiently.
Women at work: how to standout
Actions to take
Communicate
Communicate on what matters: your successes, your performance, your expertise etc. A first step would be to identify with clarity what your strengths are and recognize what lies at the core of your knowhow, your capabilities, your abilities, all that makes you the successful woman you are. Increase your awareness of their existence and the true changing power they hold. By owning them fully, you will ease into the motions of promoting them. Knowing your worth is important. Sharing it's content is equally essential and strategic.
Networking
Your visibility is, in great part, a function of your ability to network: your ability to meet, develop and maintain your contacts. Networking creates spaces where knowledge and learnings occur; they represent a platform from which you can gather interest.
Evaluate your network's performance. What are the events and activities that make up the better part of your networking now? Are they pulling you in the right direction? What are their relevancy? How are you harvesting them fully? What adjustments should you incorporate to your networking strategy?
Speak up
During meetings, during conferences, during your performance evaluation, during salary negotiations, speak up. Be heard; let people hear your voice both figuratively and literally. These moments give you the opportunity to advocate for yourself and push your career agenda in the right direction.
Be prepared: do the research, do the reading, practice where needed. Each of these mindfully taken steps will help you optimize your interventions and ensure that people will hear you.
Here, self-confidence is a key resource to develop and nurture.
Deal with mansplaining
The American writer Rebecca Stolnit cornered the term mansplaining in 2008, a term now found on the online Oxford dictionary.  Stolnit created a word that helps express a reality many women have experienced throughout their lives, whether in their professional or personal lives. In essence, mansplaining is a term used to describe the action of a man explaining something to a woman, in a manner that is viewed as sexist and/or condescending. Imagine this: you are presenting your well-informed opinion during a meeting and your boss interrupts regularly to explain to you what you already know and master. Men will unknowingly mansplain as it has been ingrained in their way of being and therefore will often deny or minimize the importance of the phenomenon as they have normalized it. How to manage mansplaining?
-Speak up (!)
When interrupted, inform that you are not finished speaking and pursue with your presentation. Practice as much as you can and you will see your initial discomfort disappear.
Replace the "…I am not sure but I think that…" by "…this is what I think…"
Most importantly, always know your facts.
-Responding vs reacting
Take a deep breath, ground yourself and remember that it is best to remain calm. Keeping your composure and choosing a polite tone will maximize your chances people hear you without creating undue distractions.
-Ask for facts
Men will often mansplain out of insecurity and will usually do so when discussing very simple topics.
When you are being mansplained or confronted with a seemingly uninformed viewpoint, challenge, ask questions, demand examples and precisions on the matter at hand.
-Humor
Humor, well mastered, can help deliver your message efficiently. Assess the dynamics at play, feel the flow of discussion, know the profile of your interlocutors and choose how to best highlight, using humor, what qualifies as mansplaining.
-Persevere
Each of your interventions, all of your constant reminders serve your chances of being heard equitably. Go on, voice your opinions and secure your space so people will hear and see you.
Summing up …women at work: how to standout
For each of the above-mentioned items, identify which resources you need to work on in order to better market yourself and stand out. Using peer feedback, performance reviews and your own self-knowledge, you will be able to single out which elements of your visibility strategy you wish to tackle. My work as a coach is to help you recognize any elements missing to your strategy, establish a way to leverage existing resources and develop new ones. My goal is simple: help you stand out, optimize your visibility and help you land where you wish to land.
To know more on the topic of "women at work: how to standout" or if you prefer to talk with a life coach for women, please use the enclosed contact form.